Sept. 22, 2022
The steady stream in customers that Dunn Brothers Coffee received within the first few days of its opening on the westside Sioux Falls was a strong confirmation of the theory of more commercial development.
That's the hope of developers behind Firehouse 42, a property along a man-made lake at 12th Street and Ellis Road adjacent to a city fire station. The development will be a boardwalk-style development that includes multiple retail and service uses.
"We've lived out here eight years, and we just don't have any food or coffee options out here,"Kim Ward, a co-franchisee with Eric and Amy Schofield, is the coffee shop's co-franchisee. They also work together with WS Construction, who is developing Firehouse 42.
"There was nothing for people coming in and out of town, and there are no drive-thru food options."
Monday was the opening day of the coffee shop. "the drive-thru response has been great,"Ward stated. "A steady amount of people inside, and we're hearing amazing feedback on the food. People are so surprised we have it and how good it is."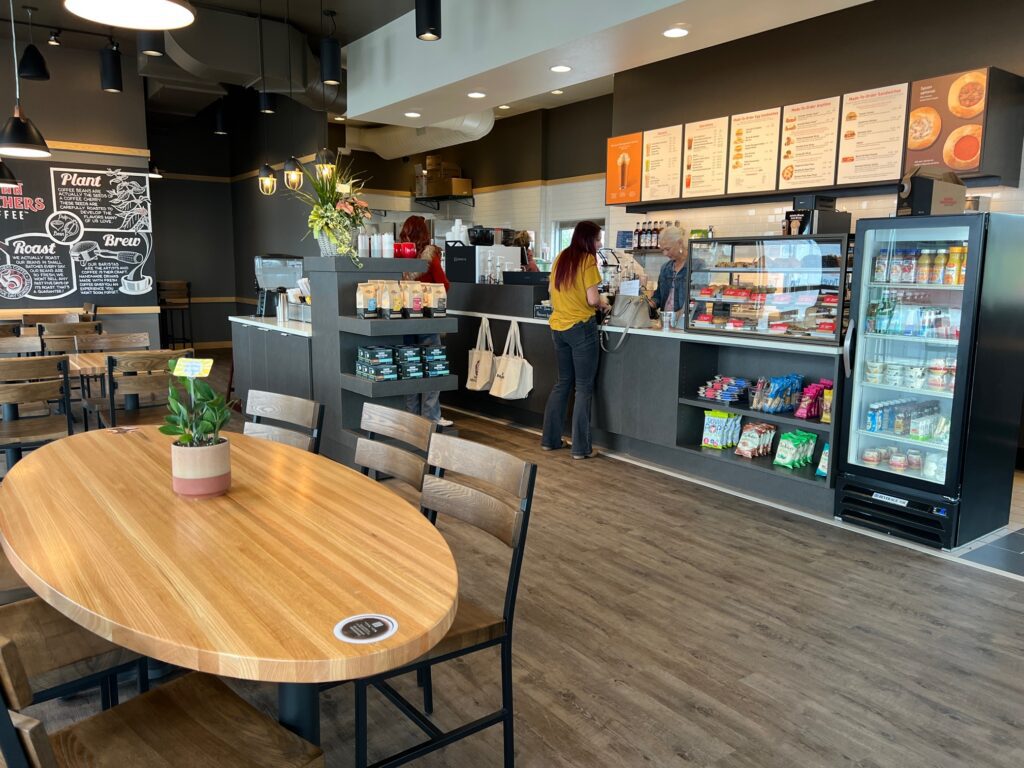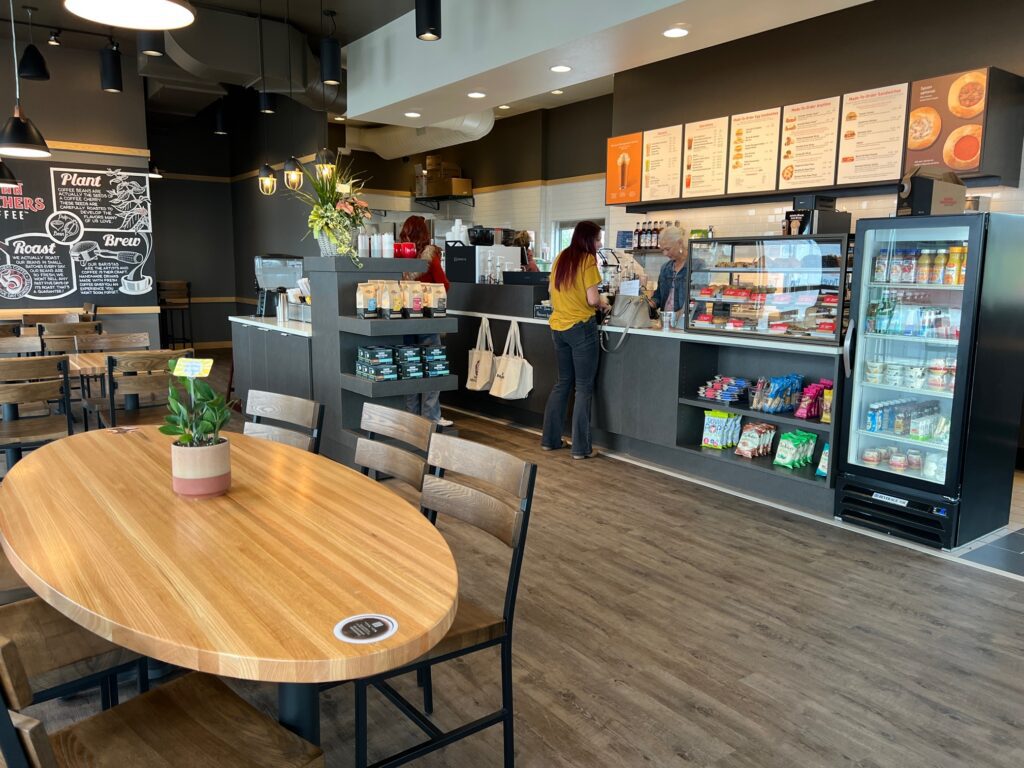 Dunn Brothers coffee drinks are still available. You can also find new food options like naan, bread pizzas, bread soups and breakfast sandwiches as well as avocado toasts and wraps.
"We're developing this area, and we wanted coffee, so we just said, 'Let's do it,'"Ward stated. "There was nothing for people coming in and out of town."
Dunn Brothers, 8220 W. 12th St., is open from 6 a.m. – 6 p.m. Monday through Friday and 7 a.m. – 7 p.m. – on weekends.
It's the first of what the developers envision as multiple commercial uses for the lakefront property.
Across the parking area is currently under construction is a multi-tenant structure. It houses some tenants, including a wealth-management company and Little Tykes University's third campus. Corri Poore founded this university on the east.
"I just love the dream of the boardwalk area,"Poore said. "It's just going to be fantastic, and it serves a community that is pretty underserved when it comes to child care."
He plans to accommodate up to 100 kids from birth through school age, which is twice as many as his next largest location, and he's 20 percent full already. The goal is to open it before the end of the year.
Poore is building classrooms for up to 20 students each and two or three staff members in an effort keep the small-sized locations family-friendly.
"I like to be the anti-preschool,"Poore said. "You're not going to see a bunch of primary colors and a whole lot of color. Our design is efficiency. It helps with everything from staffing to making it look nice and clean at all times. It's really an open concept, beautiful furniture and really modern. You can tell that from the building."
The child care center will take up about half of the building. It will have direct access the lakefront, including its playground and future boardwalk.
"We have a big commitment to being outside. That was a big thing to me, and I never thought parents would be so excited about it,"Poore said. "I cannot wait to be able to take our kids on walks around that area and have ducks and geese, and it's stocked for fishing. There's so much."
The building will also include a restaurant. These discussions are ongoing. There are three spaces available before the first phase is completed. "we have also begun work on possibilities for phase two of the development,"Eric Schofield is the Chief Financial Officer of WS Construction Management.
"We should have the shell of the building for phase one complete by December 2022 with additional tenants following shortly thereafter."
Source: #Coffee #shop #day #care #kick #lakefront #westside #development #SiouxFallsBusiness